I sometimes think it's good to be a little different. Most people shoot mirrorless cameras or DSLRs; my main go-to camera is a rangefinder (although I do have a mirrorless for certain situations). Most people work 9-5, I work afternoon-to-evening.
The point of that comment is that this post features photos of an event which happened about three weeks ago. In the Facebook age, where you can literally show something as it happens, three weeks is forever. But one of the things I've learned from studying the great photographers is never to edit your work too quickly. The more time you give it before sorting out the good from the bad, the more objective you can be. That's the theory, anyway.
However. On to the photos. These are of the Nagoya Women's Marathon which took place on 12th March. I was looking at the supporting cast just as much as the athletes. I'm presenting these in the order they were taken in. Hope you enjoy them.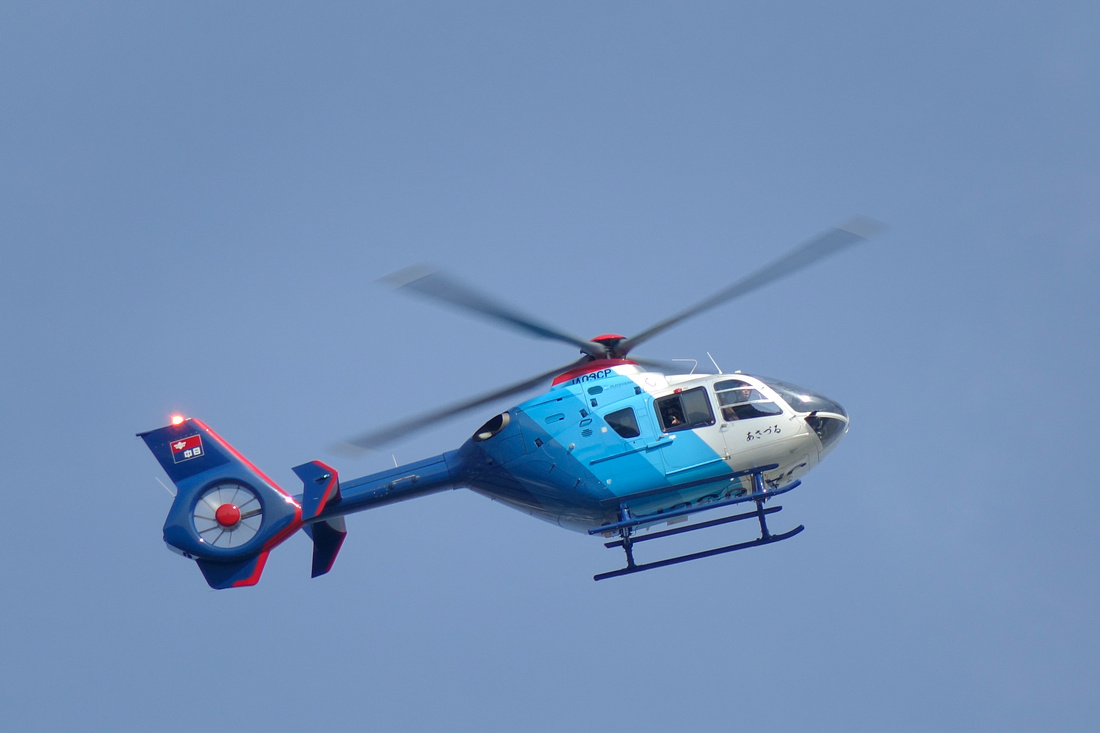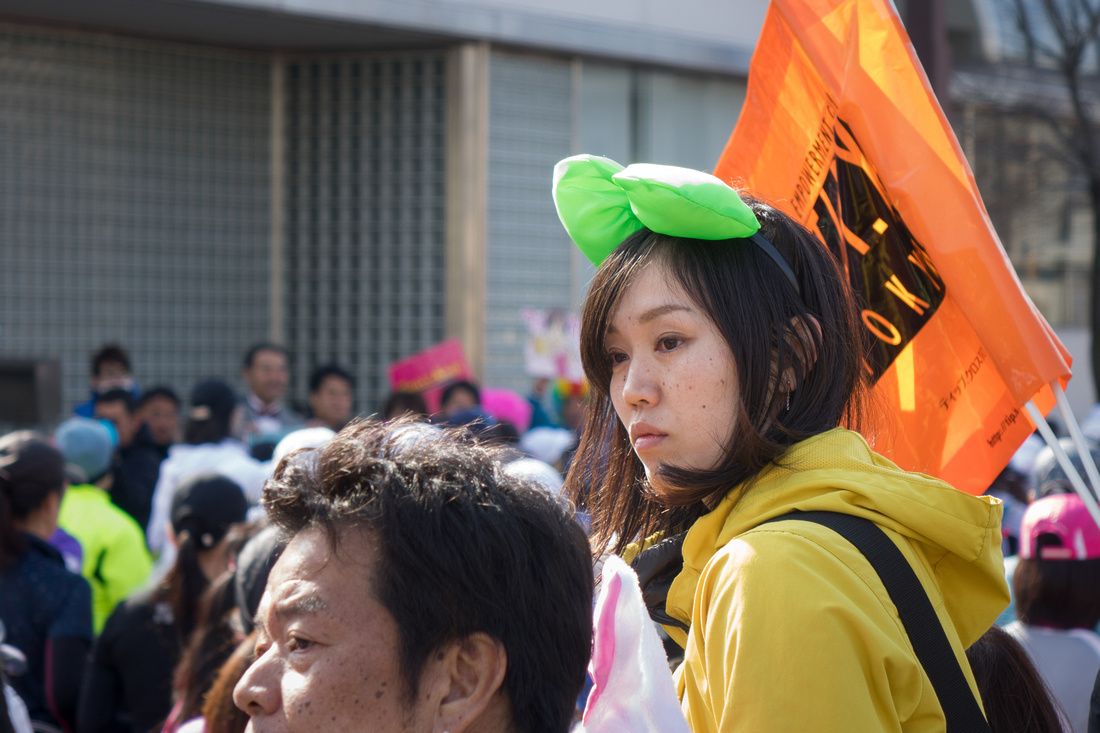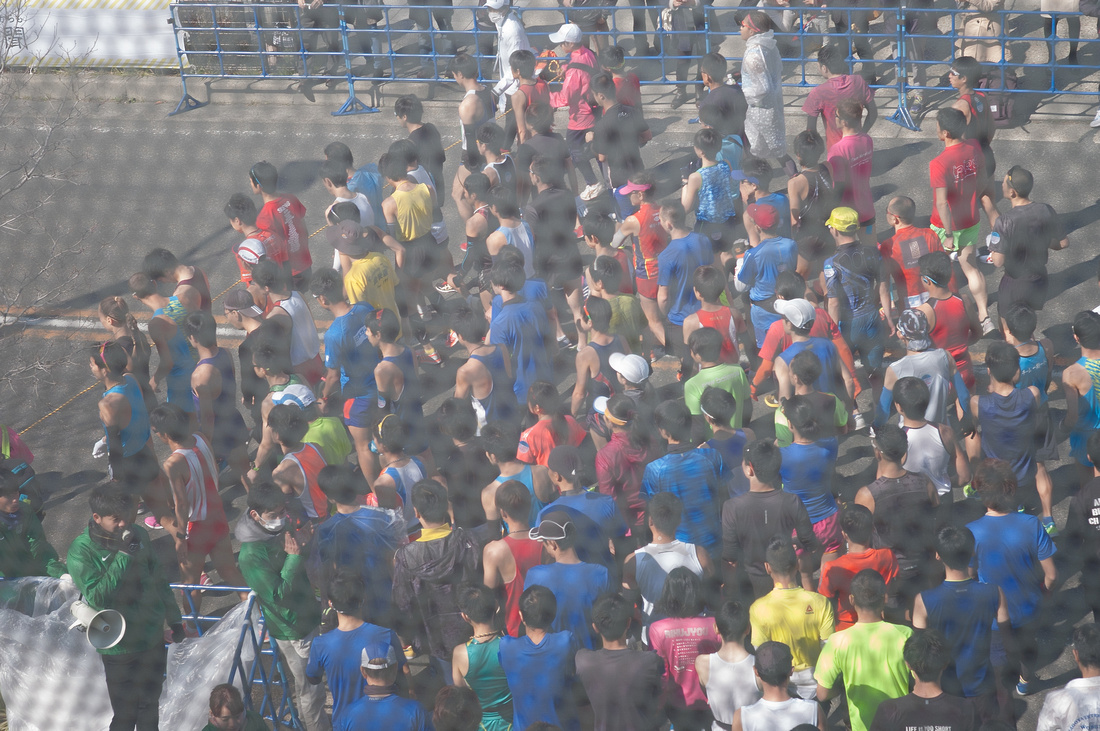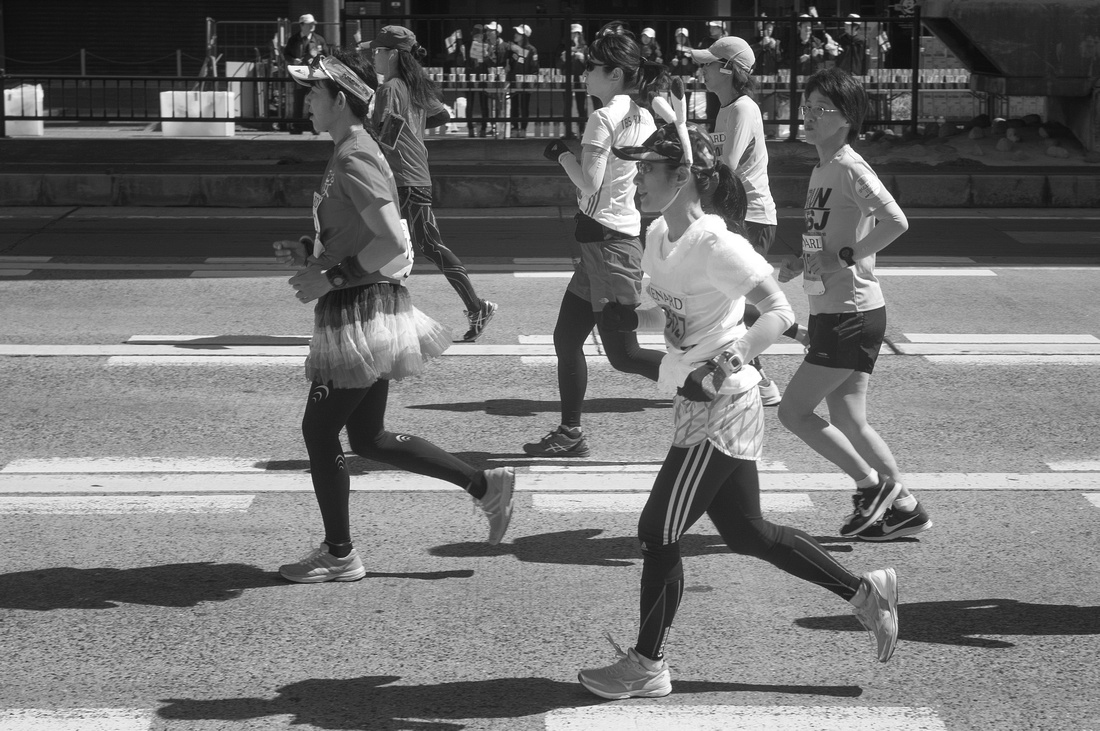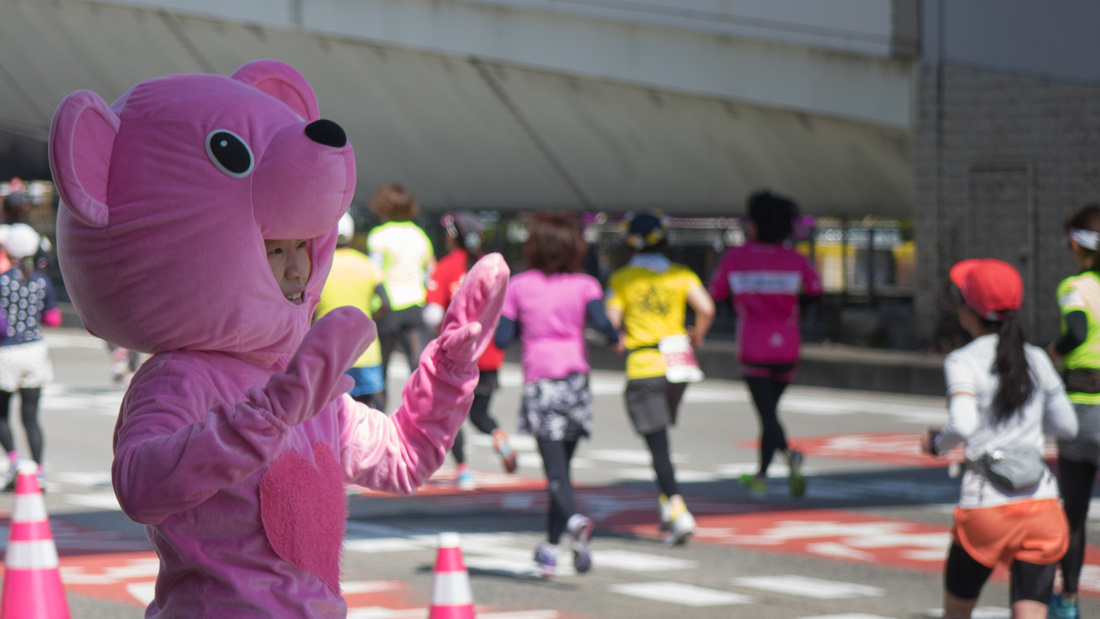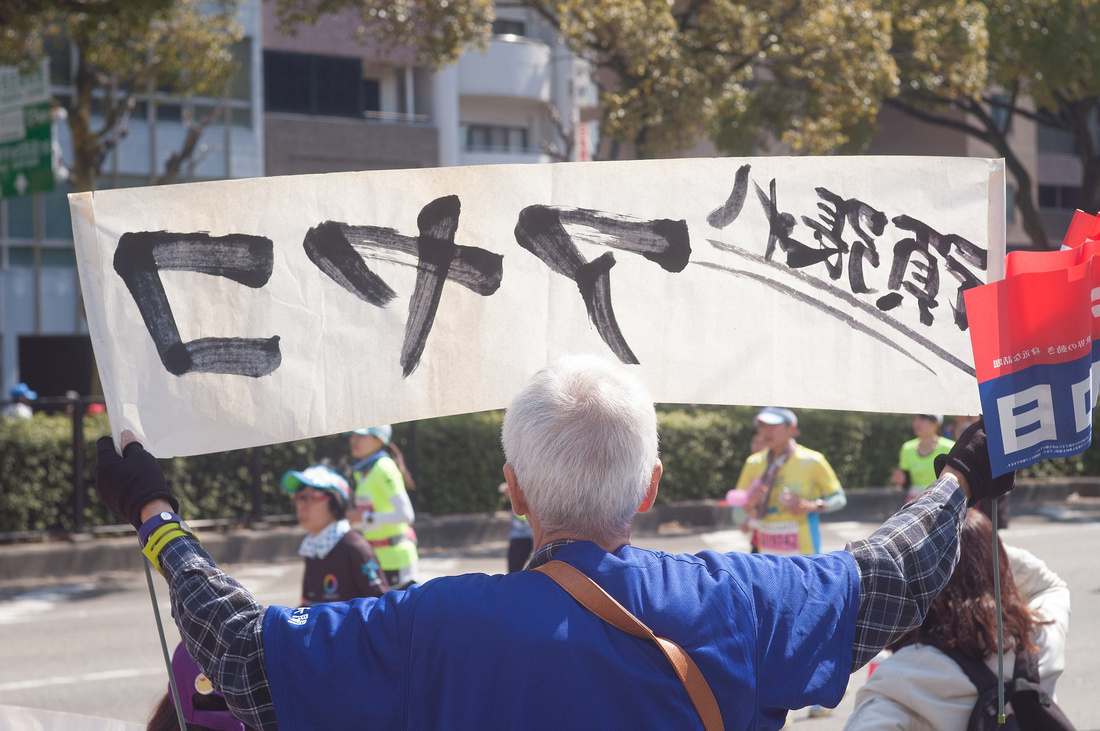 The weather was probably good for the runners, but the light was extremely harsh. Still, you shoot with what's there!
Plenty more to come, so keep an eye out.
Thanks for looking!