Although I will have lived in Japan for 15 years come this summer, my travels around the country had until now been either in Honshu (the main island) or Hokkaido (the northern one). That changed recently with a short-ish trip to Shikoku, the third island.
This first post in the series covers the travel to Kochi and a town called Niyodogawa, famous for its clear blue water. Hope you like the pictures!
Early takeoff (from the local airport, which we had never used before). It's a very compact little airport, meaning that we were through security in no time flat.
About an hour later, touching down at Kochi Ryoma airport. "Ryoma" refers to Sakamoto Ryoma, a Samurai of considerable fame in the period when Japan was transitioning towards a period of westernization, and you can't go two minutes in Kochi without being reminded of the fact that you're in Ryoma's place of birth. The local coffee shops even make cappuccinos (or possibly espressos; I'm not a coffee connoisseur) with Ryoma's face on them. But I digress.
A bus ride takes you to the center of Kochi city. This was shot from the bus.
As do several other cities in Japan, Kochi has a tram service.
Our first port of call was a small town called Niyodogawa, whose main attraction is its scenery and extremely clear water. It was way out in the countryside and involved negotiating a very narrow and twisty road (in the rental car driven by my better half). The rest of the pictures are from this area.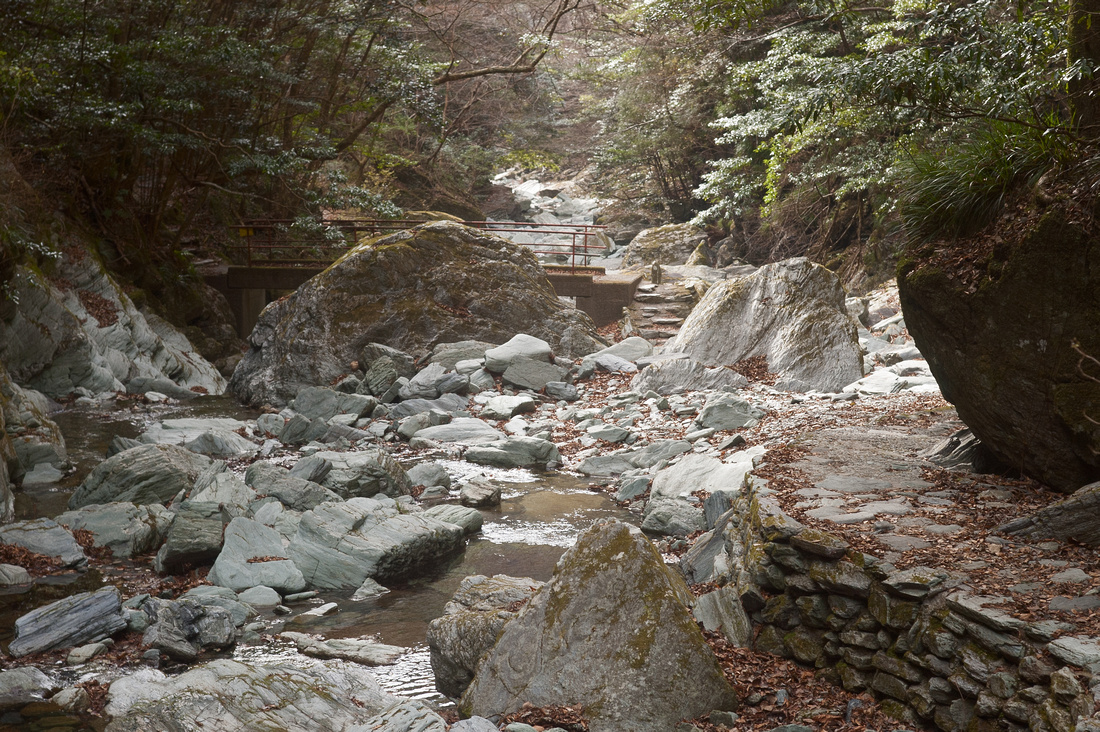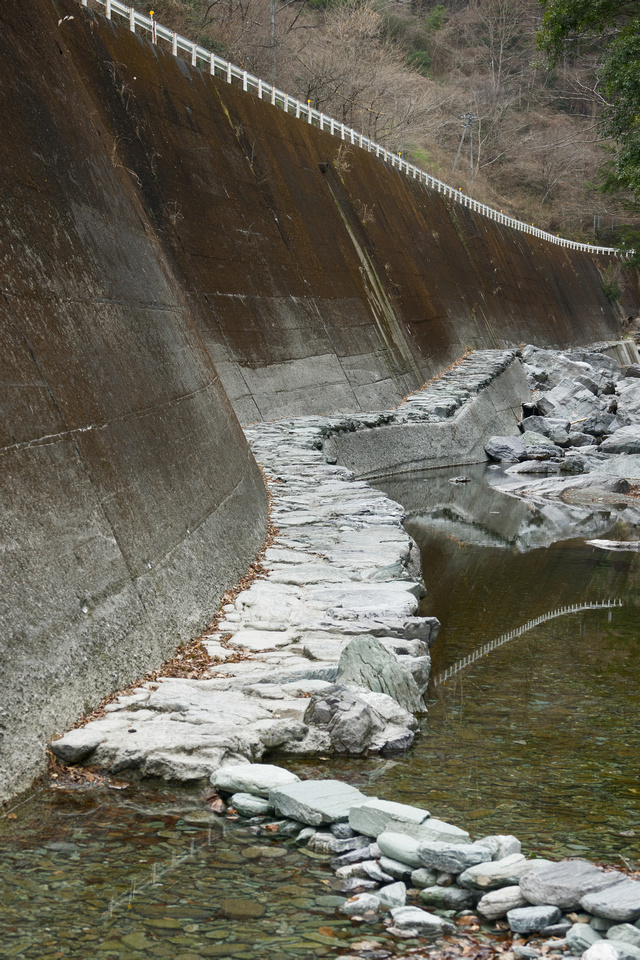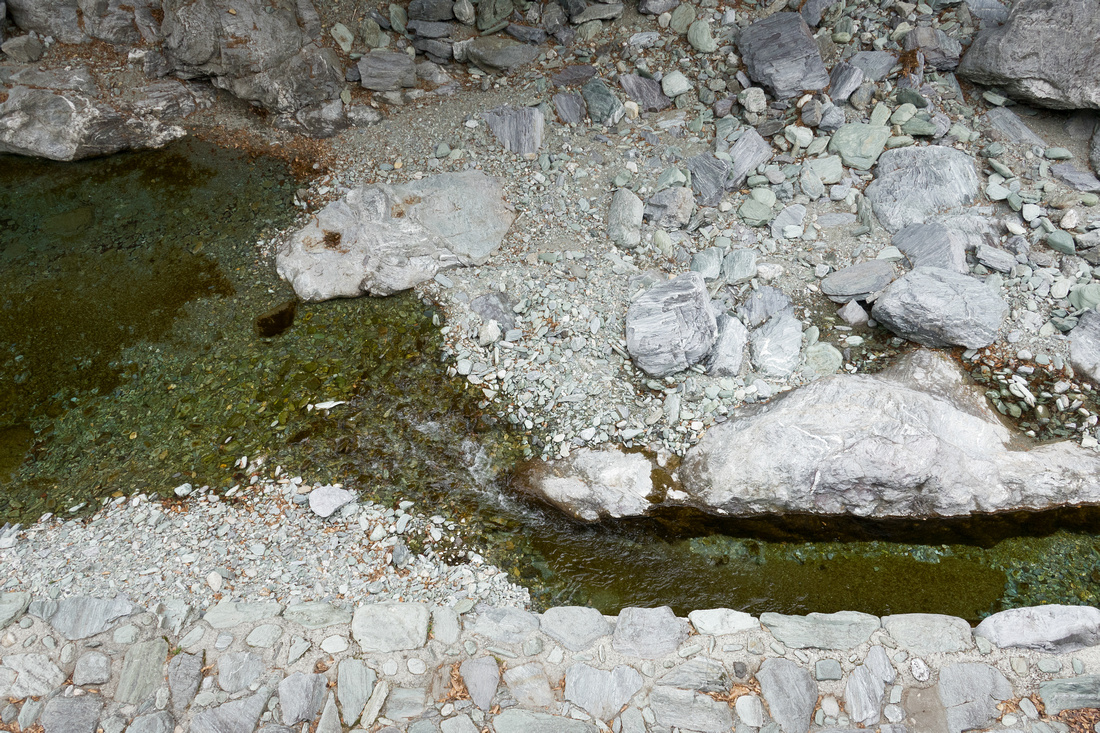 A local man who runs a cafe recommended that we go and see two waterfalls, which we did. The first was certainly worth the effort to get there :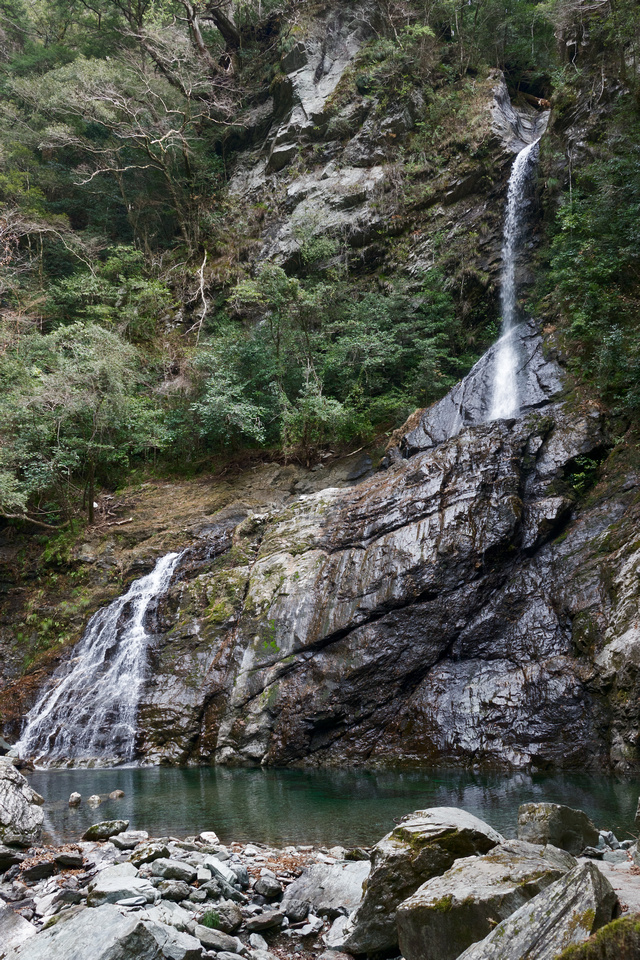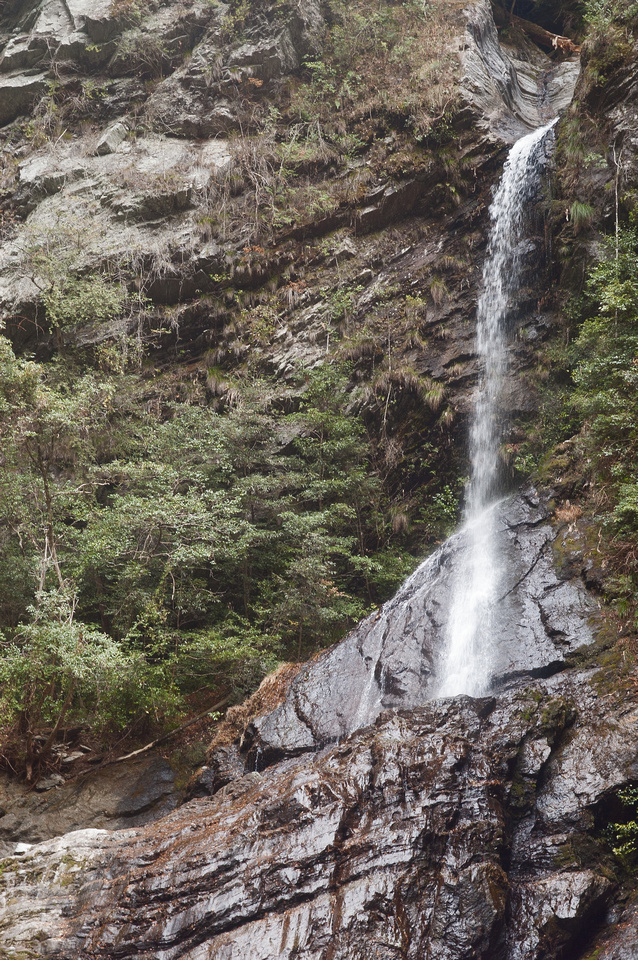 The second waterfall, however, was a considerable disappointment (even more so given that it was quite a hike to get to it), to the extent that I wasn't motivated to even try and get a picture of it. We nicknamed the two waterfalls "good cospa waterfall" and "bad cospa waterfall"; "cospa" being how the Japanese have modified the expression "cost performance". (They do this a lot : take an expression from another language, English in this case, and compress it).
The big surprise of the day, though, was the appearance of something that neither one of us had ever seen in the flesh before : a wild monkey. We first noticed something moving along the other side of the river, and by looking through the Sony at 600mm I was able to determine that it was indeed a monkey, but on the way back we disturbed a group of them who were sitting around on rocks and they all ran off. I was just about able to get a (slightly blurred, but passable) shot of one.
The next entry will feature the second main attraction, a well known local beach.
Thanks for looking!