The travel pictures I alluded to in a previous post are from a one week trip to Germany, during which we were fairly fortunate with the weather for most of the time, as well as extremely fortunate to be guests of two extraordinarily generous hosts.
I'm planning to make this a three parter : Cologne, Düsseldorf, and the last one will be a mix but generally more pastoral in nature, as we were actually staying in a very small and picturesque village.
So, Cologne first. While the cathedral is an obvious choice, there was more to it than that. Nevertheless, we did go to the cathedral and we were lucky with the light.
Before even getting out of the station, there was this impressive reflection shot from the platform.
On to the cathedral. It's always good to shoot in places like these if the light is right (if the light is wrong then it's usually not worth it). This time the weather was on our side.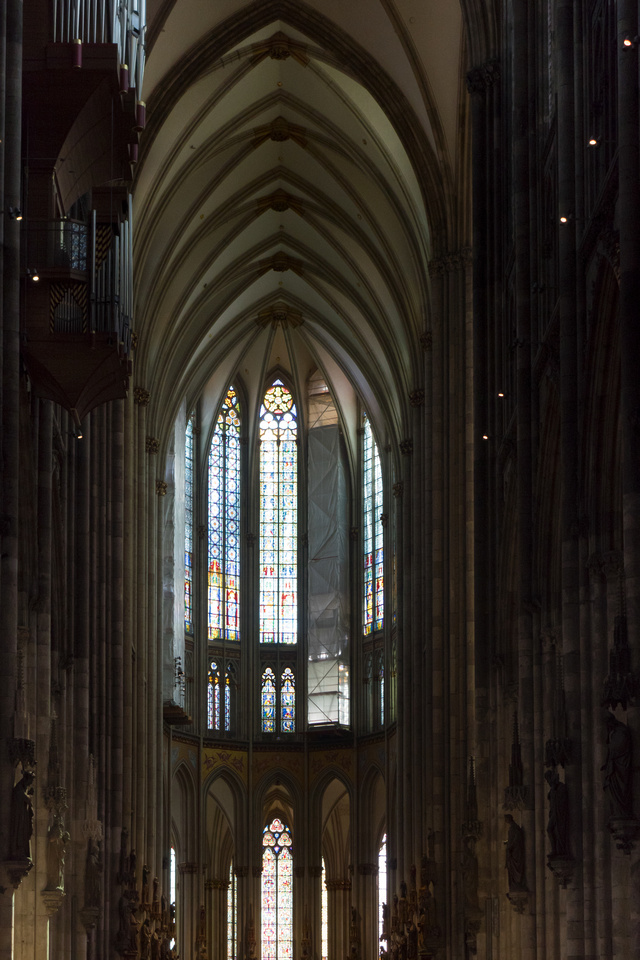 A fairly satisfying shooting experience in the cathedral. Elsewhere, there is the famous "locks bridge", officially known as the "Hohenzollern" bridge, and home to - as the name suggests - what must be tens of thousands of locks, apparently displayed as a declaration of affection. Let's take it from far out to up close.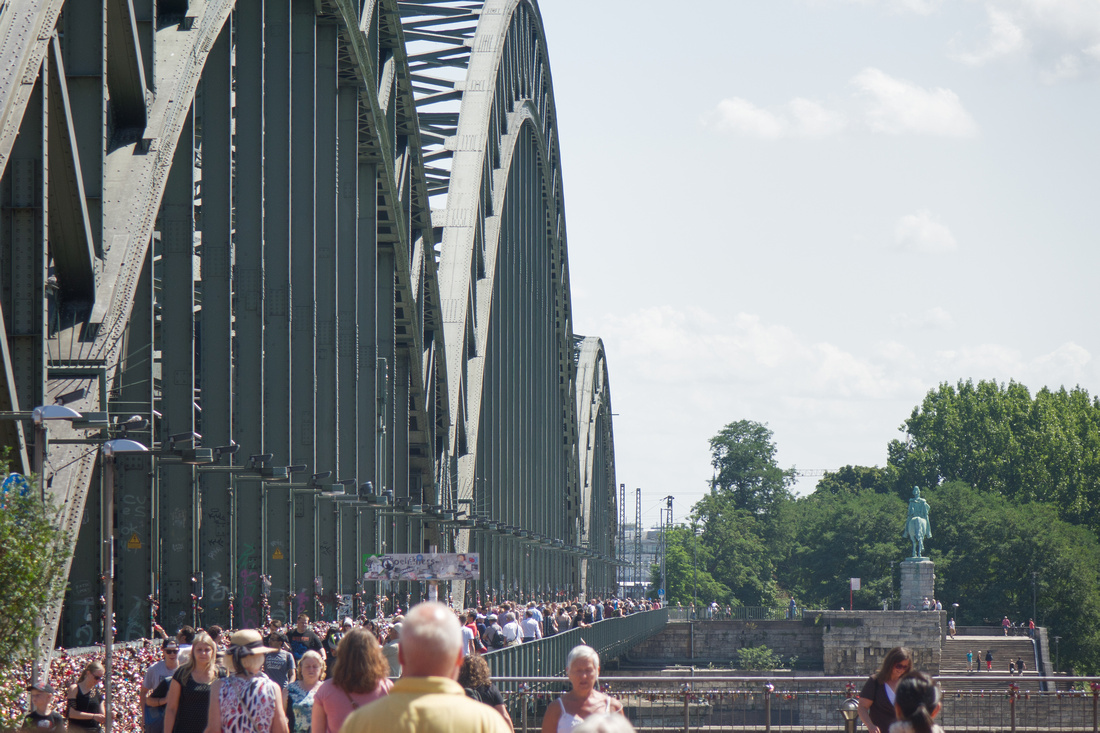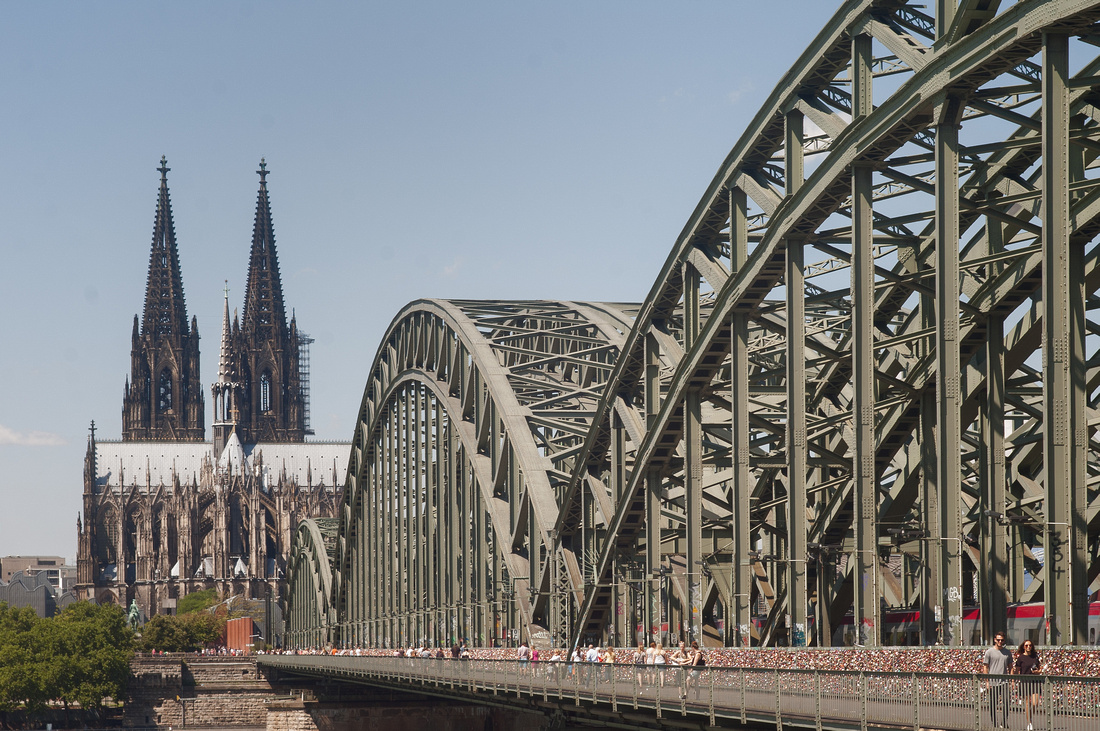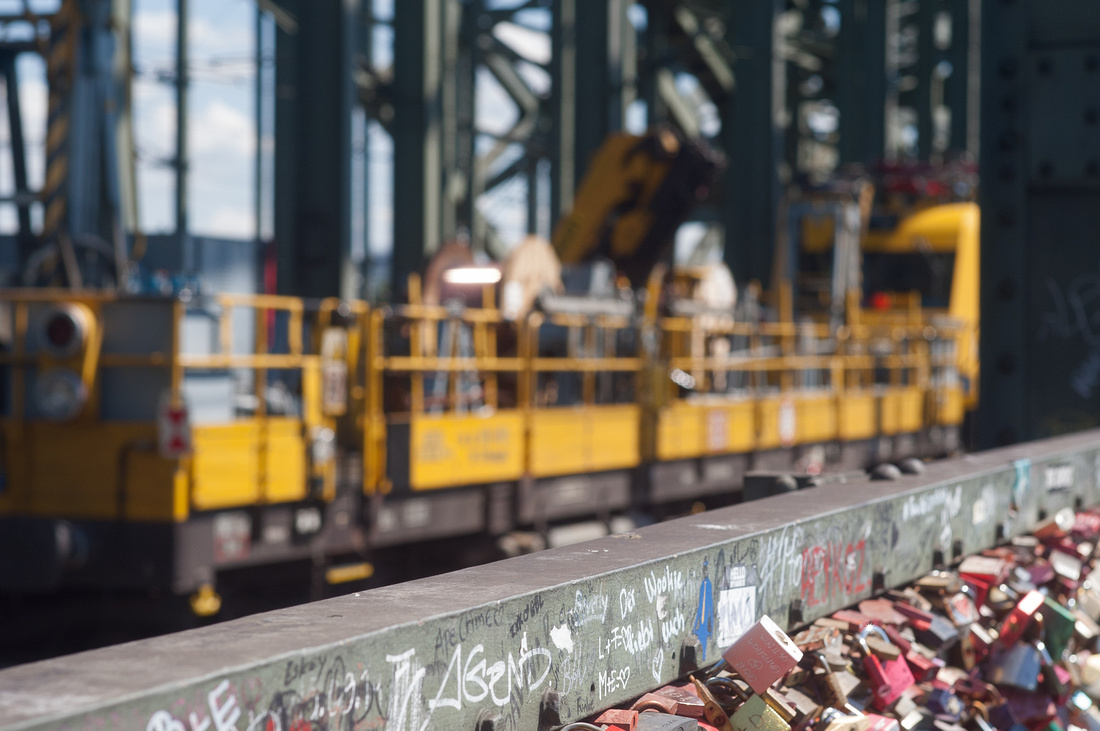 Once at the far end of the bridge, there is a building featuring excellent views of the central area.
To round off, a few pictures from other parts of the city.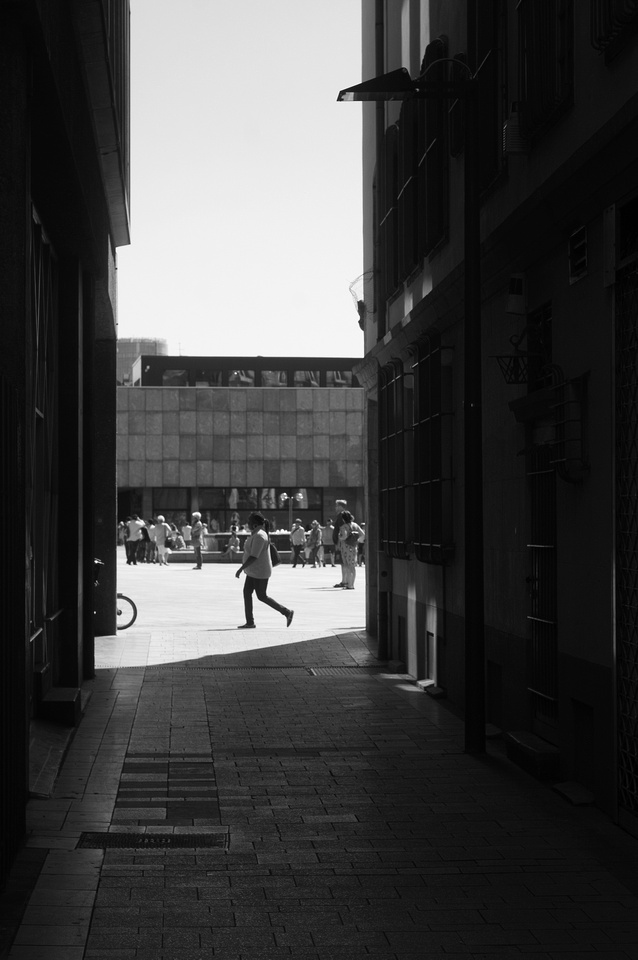 And to go full circle, photographically speaking, a variation on the first picture, again from the platform of the station.
That's it for Cologne; the next entry (hopefully up next week) will be Düsseldorf.
Thanks for looking!